Our FREE Website Builder software includes the following types of pages at NO extra cost:
Edit yourself FREE Website Builder includes the following types of pages at NO extra cost: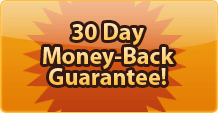 Testimonials:
"One of the most powerful ways to create a professional looking website."
David Chalk
Chalk TV
"My web site pages are as good or better than some of my friends who are in the same type of business. They also are amazed especially when one considers they paid upwards of $6,000.00 for their sites. No Kidding!
Your support is great! My site is great! I am happy."
Dale McIntosh
AMJ Funding Group
JUST STARTING YOUR WEB SITE? ARE YOU AN EXISTING CLIENT?
NEED HELP? ASK FOR SANDRA 978-346-8397
FREE Website Builder- Build your own website TODAY!
When you create a website online with the Completewebpages.com web page builder, making a professional-looking website is easy. Take a look at some of great sites that have already been built with Completewebpages.com!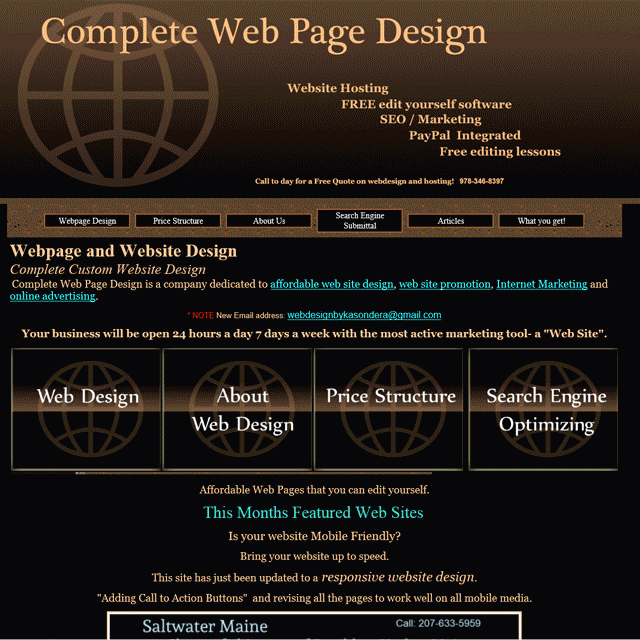 If you've ever wanted to create an attractive and professional website, you'll love the Completewebpages.com webstore builder . Each one of our 1700+ home page builder templates is completely customizable – so you'll always be able to create something perfect for your needs.
You'll find website design templates for any type of business – from gift baskets to healthcare! Create a website online that you can be proud of, without spending a fortune to hire a designer. Plus, with the Completewebpages.com website builder,you can add and edit your pages instantly, from anywhere with internet access. No more waiting for a designer and paying for costly edits!
Create a Website in Minutes with Completewebpages.com FREE Website Builder Software!
No Code Necessary.
Start

here with a free 10-Day website trial.! No credit card required!

See how you get all the tools to create a successful online business.

Check out sites that have already been created with Completewebpages.com
When you have a great business, or a great business idea, you want to get going fast. So what are you waiting for?
With Completewebpages.com free website design software, you can get that business going online in no time! With over 1700 professionally designed templates to choose from, you can get a great looking site with just a click of your mouse.

Creating a web page is as easy as writing an email with the Completewebpages.com website builder . And, since the website design software is completely online, you can manage your booming business from anywhere with internet access!
Your FREE webstore builder comes complete with everything you need to sell online:
Catalog with multiple product layouts
Inventory management
Shipping & Tax calculators
Order notification
Payment processing options, including PayPal & Credit Cards
…and much more!
No matter what your business, the Completewebpages.com free web page software will help you create a website that's perfect for you. Plus, your website design software comes with over $450 worth of partner credits and special offers!
Build your own website for only

$29.95 /month